History
The eldest of six children in the family, James Rowlinson left school at the age of twelve after the death of his father and began working for a timber merchant. This is where his passion for wood began. As a result, Mr. Rowlinson found his company James Rowlinson & Sons in Manchester in 1926. Today, this has become the international family business Rowlinson Group Limited, whose subsidiaries are all involved in timber trading and timber products.
About our company
A Rowlinson Group company, Baltic Connexions OÜ has been operating since 1993, producing garden sheds and buildings. Baltic Connexions' products are made of wooden elements, which can be used to create both modern and traditional multifunctional garden spaces: our garden houses are easy to transport and easy to assemble thanks to their compact package dimensions. When developing products, we always think about both - the practical needs of gardeners and the aesthetic appearance.

Get in touch with us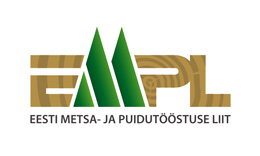 Products
With the most modern machines and the most careful processes we ensure we use the valuable raw material, wood, sustainably. Bertilo products are characterized by a durable and simple construction, which makes it possible to design an extensive room both efficiently and sustainably.